Well, we're all still alive! So that is important to note: giving up sugar will, in fact, not kill you like I had feared. Consider me humbled! Now let's take a peek at all of the participants' thoughts of going sugar-free for 12 days!
Laura:
After the first few days of the sugar-free challenge, I've settled into a fairly normal routine. My typical day of eats looks like this:
First thing in the AM: Coffee with unsweetened soymilk
Breakfast: Sugar and flour-free bran muffins (secret family recipe, or I'd share)
Post-workout smoothie: Banana, cinnamon, raw almond butter, almond milk (unsweetened)
Lunch: GIANT salad with a mixture of the following: Beans (usually chickpeas), nuts (almonds or walnuts), avocado, greens (cabbage or kale), sauerkraut (I use it to replace dressing) and assorted fresh veggies (red/yellow peppers, cucumbers, carrots, and onions)
Mid-afternoon snack: Reed's Kombucha
Dinner: Soup with squash (for example, I made my vegetarian chili and have been enjoying it all week with acorn squash) and two sides of freshly steamed veggies (broccoli or asparagus)
Bedtime snack (if necessary): Gluten-free (and sugar-free) crackers (I love Nut Thins, and you can purchase them from Swanson Health Products) with raw nut butter (lately, I've been loving my pecan butter (also available and affordable from Swanson)!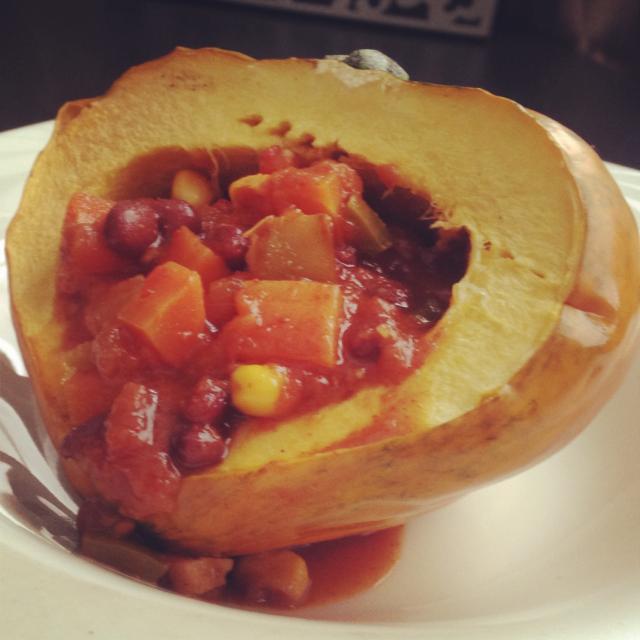 I'm surprised, but this has been fueling my runs quite well. I even think the removal of simple carbs has helped me maintain my blood sugar throughout my runs, and the regular schedule of complete carbs and healthy protein and fat is keeping me full and satiated all day long. I even made it through two back-to-back 20 milers this weekend, which was wicked hard for me, and I survived! During those runs, I'm fueling with a combination of Thunderbird Bars (raw, sweetened with dates) or simple raw trail mix (I love the Royal Bliss mix, again found at Swanson). 
After figuring out the meal planning/preparation, my biggest challenge has been sleep. I'm not sure if it is the sugar-free challenge or other factors, but since the beginning of the year, I've had trouble falling asleep and/or sleeping through the night. I'm going to try some different sleep-related things to see if those help, but I'd love to know if you have had sleep-related challenges, if they related to a sugar-detox, and what you recommend to help. This girl's gotta have her sleep! 
Almost halfway through the month now – looking forward to another few weeks and a life free of sugar cravings after. Is that too much to ask?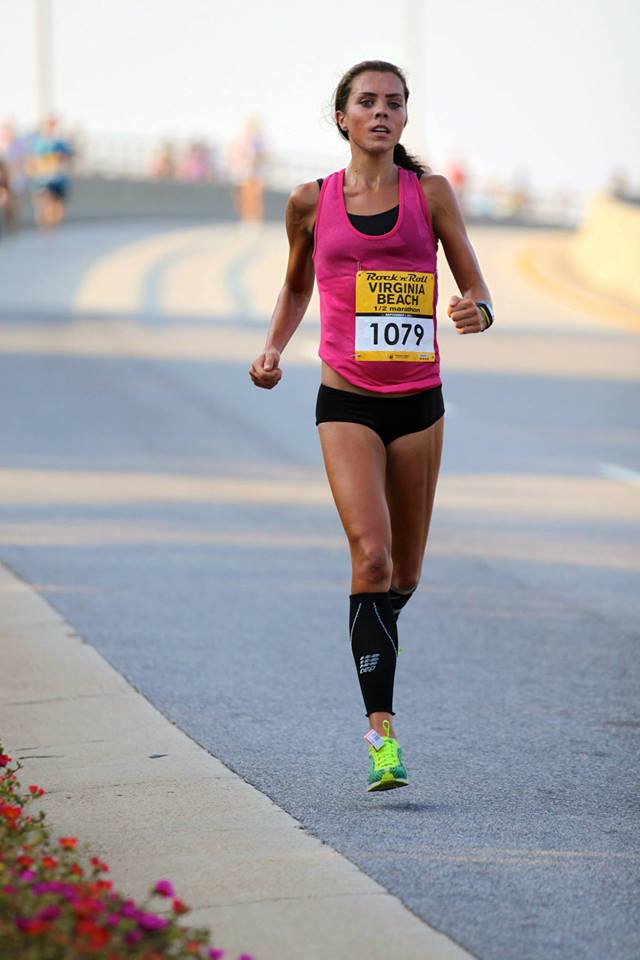 It is actually hard for me to believe we are nearly two weeks into the challenge. I struggled a little bit at the beginning because although I had all the food I needed on hand, I wanted nothing to do with it. The first day I sat there full well knowing what I needed to do, I just wish I had prepared it the night before. I wanted nothing to do with not using artificial sweetener, not using sugar and limiting other foods. Though here I am, shocked I'm still on board and nearly half way done.  
Daily:
I've grown to like having a lot of eggs and avocados. It isn't that I didn't like them previously but now I can consider them one of my favorite and staple breakfast items. Before this challenge I typically had eggs, a waffle or pancakes for breakfast. Also included was a coffee with lots of cream and artificial sweetener (seriously 7 splenda). I'm happy to finally say I've cut down my artificial sweetener out of my coffee and just drink it bitter. (That has been my biggest accomplishment so far).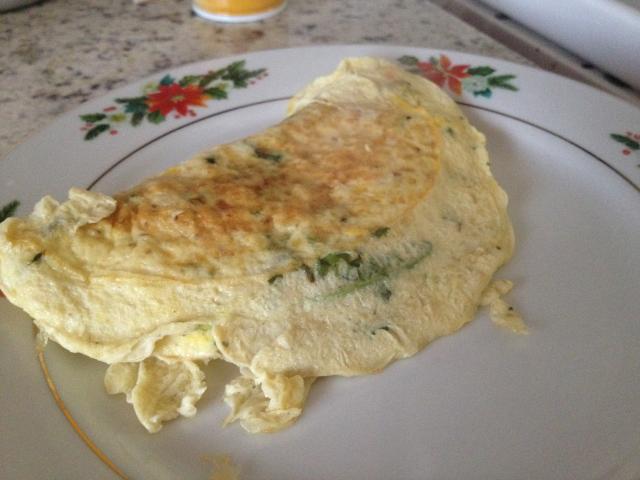 For lunch I've been doing really well with getting more salads, lean meats as well as healthy fats including more avocado or meats cooked in coconut oil or bacon fat. Dinner is the easiest for me since I never had sugar added dinner to begin with. Similar to lunch but with bigger portions I've been having lean meats, vegetables and easy to cook recipes.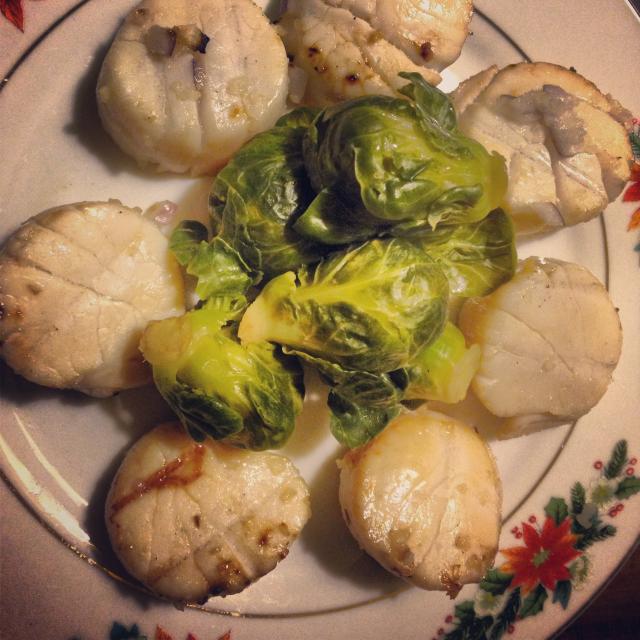 The 21 day detox book is great and filled with great recipes but I'm still a very simple cook. I prefer the easy meat+ vegetable+ potato type of dinner all the time. I don't mind having fish, vegetable and potato one night and steak, vegetable, potato another night. It isn't something that has ever bothered me and I enjoy the taste. So I'm sticking to that general mentality of easy things to cook that follow the detox.   I cook my vegetables sautéed in coconut oil or grill meat with different oils. I honestly love the flavor it's been adding. 
Things I like:
I was the type to crave sweets at all hours of the day, I would normally choose a sweet breakfast over savory. Now I really don't as much. I'm also learning how to cook more proficiently and branching out with trying new things. 
Things I don't like: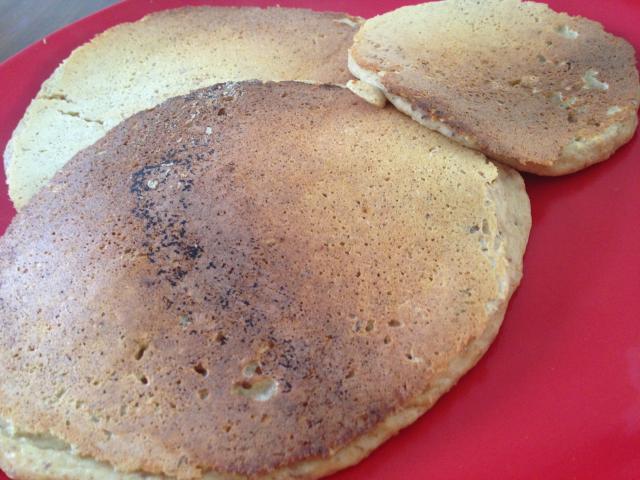 I took a photo on instagram (instagram/fueledbylolz) after making a coconut flour waffle. Although the coconut flour waffle was pretty good, it was not the same as a carbohydrate rich waffle. It is a great substitution for now but I miss being able to have sweet waffles or breakfast if I want too. I cannot wait for February 1st! All of that being said, my sweet cravings have gone down tremendously.   I am still moving strong and don't actually regret doing this challenge.
Megan: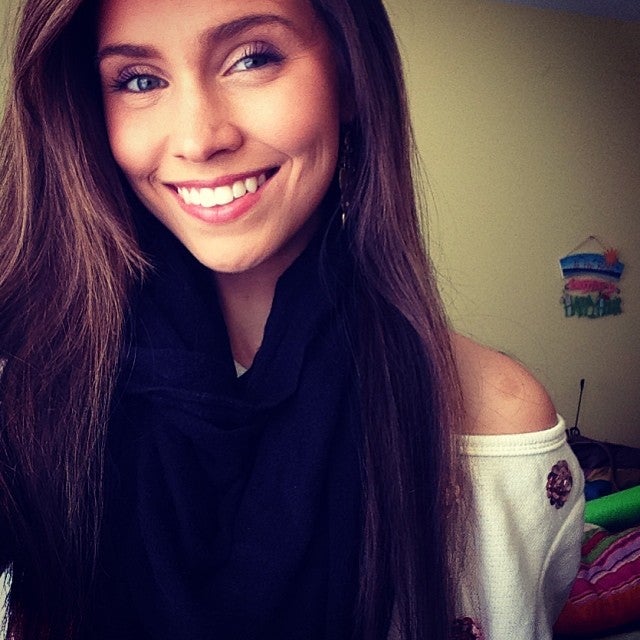 I cannot believe this challenge is more than halfway over! To be honest, it's been awesome and I might even think about extending it a little longer. The first few days without cream & sugar in my morning cup of buzz were a little rough and I definitely missed popping a piece of spearmint gum after my garlic-filled lunch, but all in all, I feel great. My digestion has improved significantly and this may be TMI to some – but I'm a lot less gassy than I usually am. I can probably chalk that up to the no gum – I'll take garlic breath over being gaseous any day. I'm sure the people around me would have to agree.
As far as experimenting with new recipes and foods – I have become increasingly talented at making a huge mess out of my kitchen on a daily basis. I've found new favorite foods, recipes and cooking methods that I'd never tried before. Coconut butter is absolutely a new obsession and although my wallet might not agree with that addiction, it's becoming a staple in my pantry for sure. If you've never tried coconut butter, you're seriously missing out and need to purchase some as soon as humanly possible. It's great on eggs, veggies and especially butternut squash. I never met a butter I didn't like, but this tops the charts!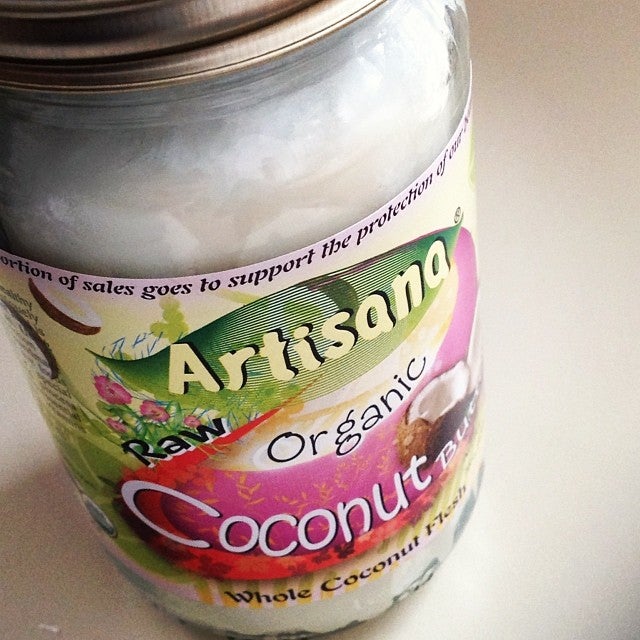 As I move along with this detox, I'm noticing that foods that weren't necessarily "sweet" to me before this are satisfying my sweet tooth easily – especially carrots. I've been snacking on them throughout the day with almond butter and I must admit, it's a deadly combo…I'm sorry if you live near me and your local grocer is currently out of baby carrots and almond butter…my bad. All in all this detox has provided me with so many new ideas and everyday I'm excited to eat the food I've packed in my Tupperware and even MORE excited to get home and cook a lovely 21DSD friendly dinner. Cheers to that!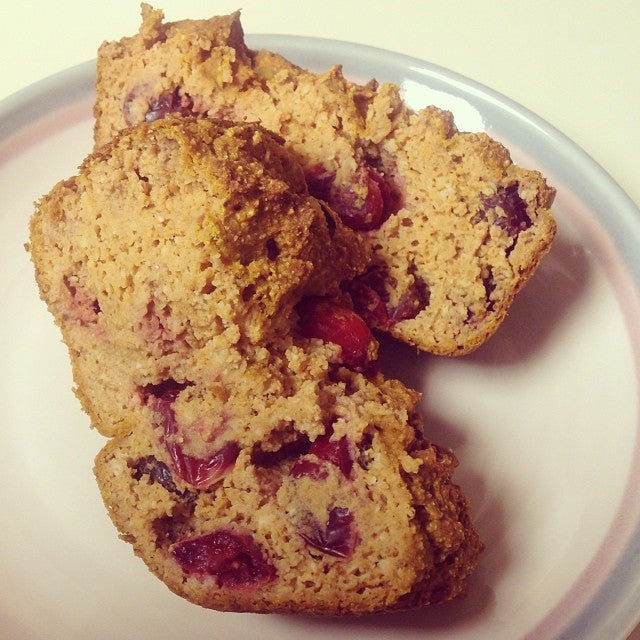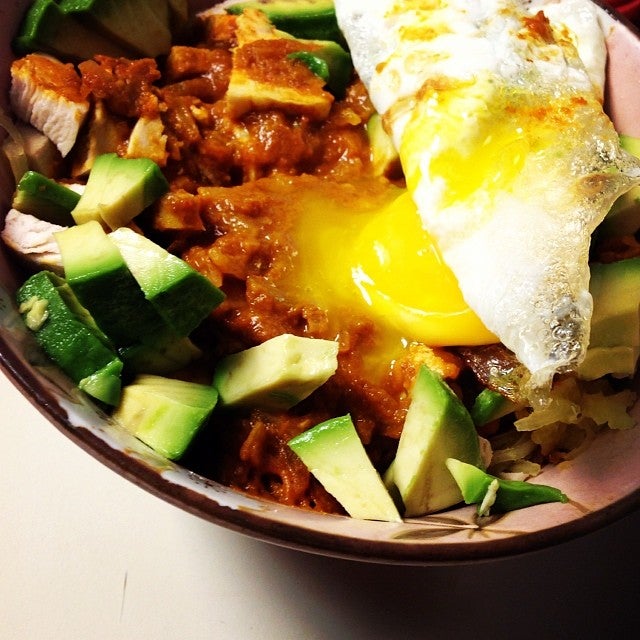 Kaitlin: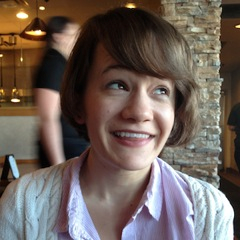 I'm a little behind Hollie, Laura and Megan because I was in Vegas for a work conference and didn't want to refrain from some of the cusine (and wine). I am one week in! Day two was definitely the worst for me as my blood sugar kind of bottomed out and I felt extremely faint. I had a granny apple smith apple smothered in our SunButter and hemp seeds and it was like a magic potion! Day three I was quite irritable and day four my digestive system was not happy with me. But bodily, and emotionally, it has been nothing but positive since getting over - what the books says- the most difficult "hump" in the detox.
I have been pretty good about using the recipes in the "21 Day Sugar Detox" book! I have made the buffalo chicken egg muffins, mustard chicken thighs, banola and Mexican meatloaf. By far my favorite is the banola! It completely satiates my sweet tooth and it's only made with pure vanilla extract, a green-tipped banana and spices over loads of nuts! This will become a household staple for me.
The thing I am not happy about with this challenge is the lack of fruit. We are allowed 1 granny apple smith, green banana or grapefruit a day. Just one. My go to snack is fruit! I understand this for the purposes of a detox, but come day 22 the first thing I will be doing is shoving my face into a berry smoothie. I firmly do not believe fruit is bad. At all.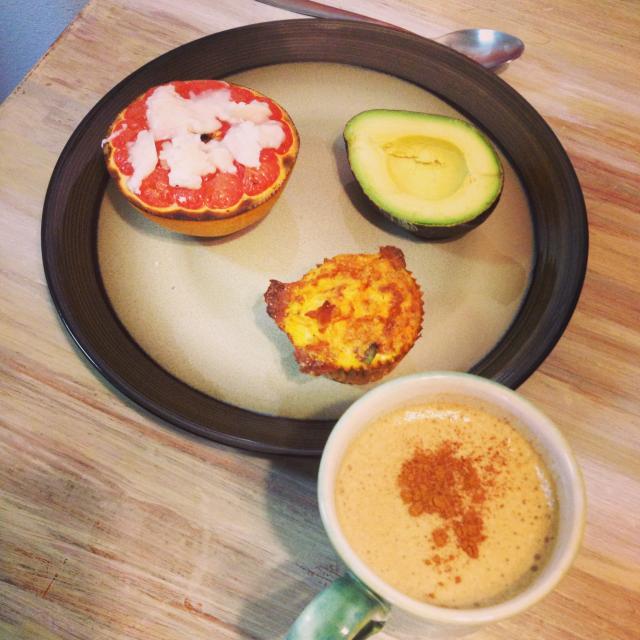 Otherwise, I have found this to be incredibly informative and beneficial experience thus far. I even walked away from a bag of Reese's! I consider that a huge success. But alas, I miss my occasional glass of red wine most of all! You know, resveratrol and all that.
I don't think I would have done this challenge if I couldn't have had coffee. I like my coffee with just a splash of milk, which isn't allowed on this detox. So, I have begun regularly making Coconut Oil Coffee!
Here's to the rest of the challenge! Bring it.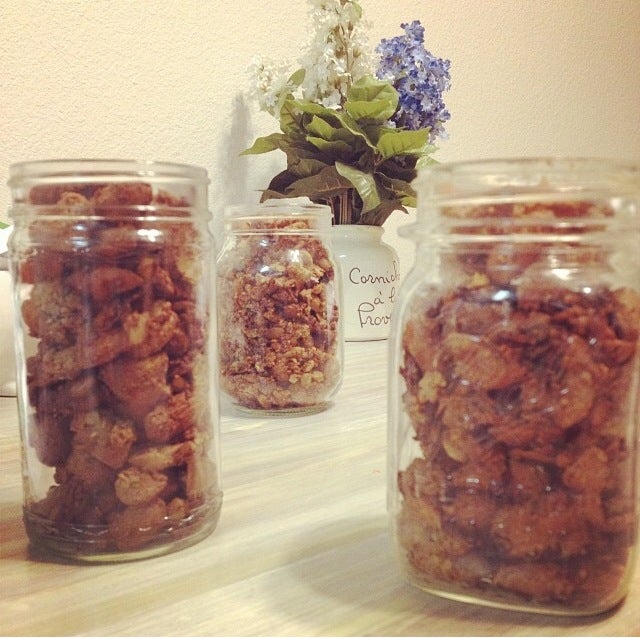 Tell us, what would be hardest for you to give up? Could you do it?